Summer Dance Camps, Dance Intensives and Musical Theaters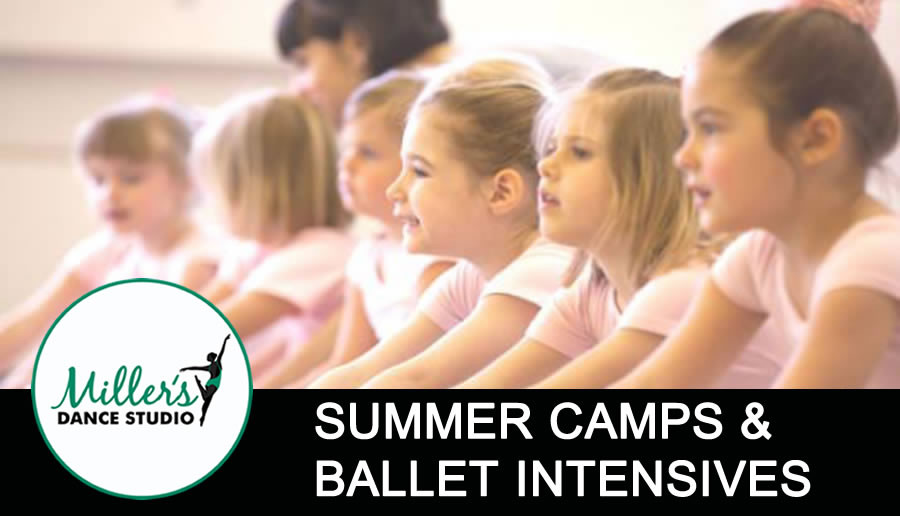 We are offering our very popular summer dance camps again this summer. Each day we will be doing a different theme so everyday will be a new adventure of fun and exciting dance. Each camp includes dance instruction, crafts, and a lot of fun!
For our advanced dancers, sharpen up your dance skills and earn punches towards the Fall Ballet requirements with our Ballet Dance Intensive camps.
Back by popular demand, we have two Musical Theater camps for all ages.
2019 Summer Dance Camps, Dance Intensives Camps and Musical Theater Camps
2019 Summer Dance Camps, Dance Intensives Camps and Musical Theater Camps