Nutcracker Shirts Available for Purchase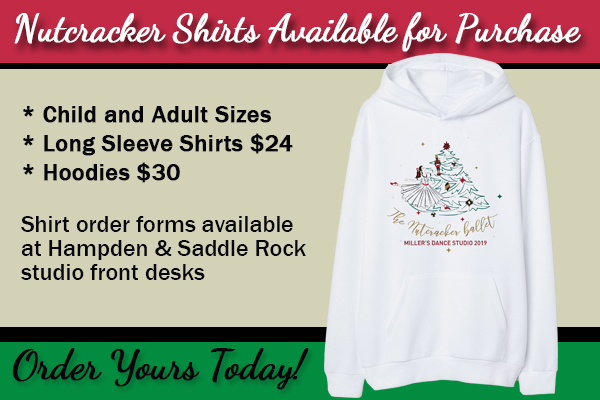 Fall ballet long sleeve shirts will soon be available at the studio for purchase!! Sizes run from Child Sizes (SC through LC) and Adult Sizes (SA through XXLA) for $24 (tax included).
Hoodies will also be available for $30 (tax included) and are available for the same sizes.
Return this form with payment by November 22, 2019