Fall Ballet
Fall Ballet Dress Rehearsals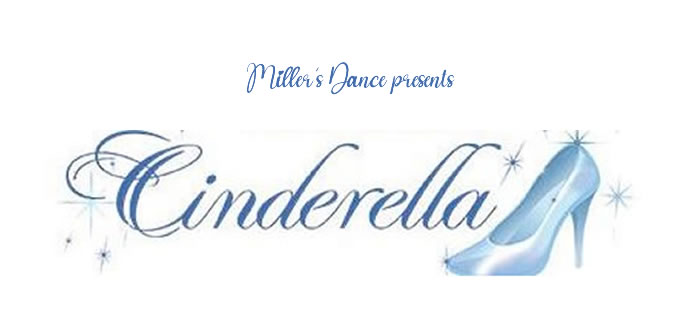 2023 Fall Ballet "Cinderella"
Join us this fall at Miller's Dance Studio for a enchanting evening of dance as we present "Cinderella," the timeless ballet that will transport you to a world of magic and romance. Set against a backdrop of autumnal splendor, our talented dancers will weave a captivating tale of a kind-hearted girl, a fairy godmother, and a pair of glass slippers. With graceful movements, stunning costumes, and an enchanting score, "Cinderella" promises to be a highlight of the season, sure to leave you spellbound. Don't miss this opportunity to witness the beauty and artistry of ballet as we bring this classic story to life on our stage.
---
Show Date & Location
Performances
Saturday, December 9th, 6:00 pm (call time 5:00pm)
Sunday, December 10th, 3:00 pm (call time 2:00pm)
*Dress Rehearsals
Friday, December 8th 5:00 pm (show 1)
Saturday, December 9th 9:00 am (show 2)
Location
GRANDVIEW HIGH SCHOOL
20500 E Arapahoe Rd
Aurora, CO.80016
Map
---
About our Fall Ballet Program
Miller's Dance Studio produces a full length fall ballet yearly. Auditions are held each September for all students in separate ballet classes that dance year-round. Each level has a specific number of required classes or can take ballet camps in the summer for these requirements. We strongly believe that our studio is set apart from others by offering this opportunity in our curriculum.
---