Fall Ballet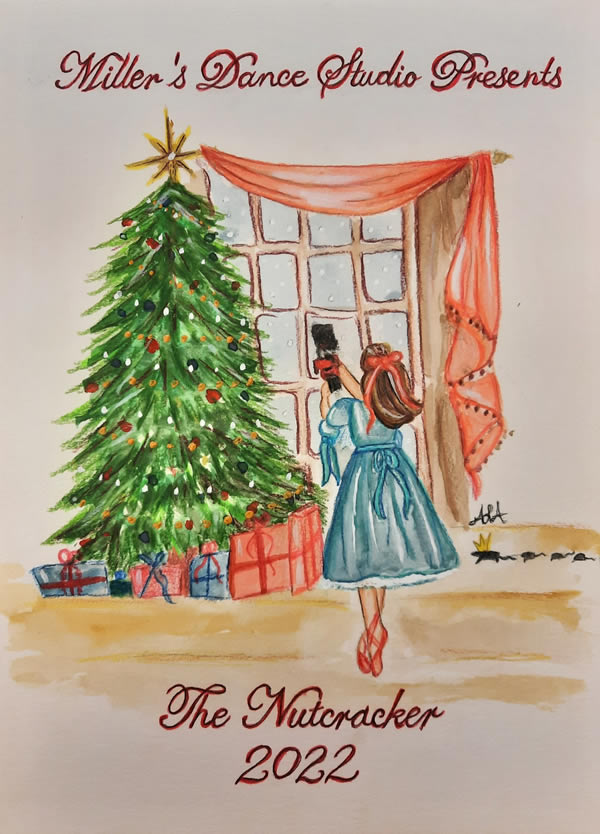 2022 Fall Ballet "The Nutcracker Ballet"
Miller's Dance Studio is excited to announce that our annual Fall Ballet production will be the "The Nutcracker Ballet" to be presented this December. The Nutcracker is about a girl who befriends a nutcracker that comes to life on Christmas Eve and wages a battle against the evil Mouse King. We are excited for this timeless classical ballet. Kindy through Elite/Advanced may participate. Tickets go on sale mid-November. All rehearsals will be held at the Saddle Rock studio.
---
Show Date & Location
Performances
Saturday, December 10th, 6:00 pm (call time 5:00pm)
Sunday, December 11th, 3:00 pm (call time 2:00pm)
*Dress Rehearsals
Friday, December 9th 5:00 pm (show 1)
Saturday, December 10th 9:00 am (show 2)
Location
Vista Peak High School
24500 E. 6th Ave
Aurora 80013
Map
---
About our Fall Ballet Program
Miller's Dance Studio produces a full length fall ballet yearly. Auditions are held each September for all students in separate ballet classes that dance year-round. Each level has a specific number of required classes or can take ballet camps in the summer for these requirements. We strongly believe that our studio is set apart from others by offering this opportunity in our curriculum.
---